(07-13-2016, 01:29 AM)

Surge Wrote: [ -> ]

(07-13-2016, 01:23 AM)

SCN-3_NULL Wrote: [ -> ]isnt the hallow ceramic honey comb atleast what I heard of in chobham armor also a passive armor?(I'm pretty sure active armor is something like reactive plates? where passive is well just the metal plate/structure)


Well Chobham is built on the idea that the ceramic under the steel will shatter violently when penetrated, then the shrapnel will disrupt the flow of the HEAT jet and thus preventing it from penetrating the second plate.
I wont say makes sense but rather interesting way to disrupt HEAT penetration almost like ERA in the main armor except it didnt explode in a fiery...explosion, and since the ceramic layer is in possible modules, I guess penning the same area with HEAT twice/3 will penetrate the armor?
---
(07-13-2016, 01:34 AM)

Shaadaris Wrote: [ -> ]

Quote:blah blah engineering blah

I UNDERSTAND NONE OF THIS.
shhhhsshhh, engineers at
work
discussion
---
*while reading about chobham armor*
"During the second Iraq war in 2003, a Challenger 2 tank became stuck in a ditch while fighting in Basra against Iraqi forces. The crew remained safe inside for many hours, the composite Chobham 2 armour protecting them from enemy fire, including rocket propelled grenades."
what's the best 'you see Ivan' joke to use on this statement?
---
the more you know,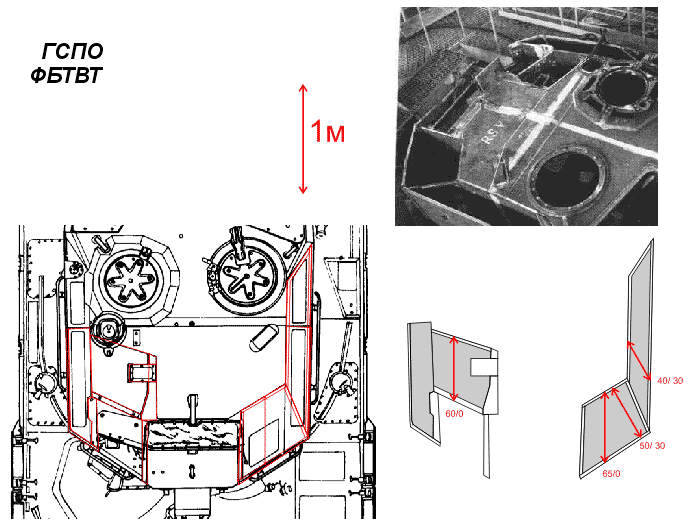 modern tanks have more empty spaced than their WWII counterpart and those empty spaces are for composite plates and epoxy/resin/rubber fillings